ARTSY SOUL

Light of the sun
ARTSY SOUL

ALL YOU NEED IS LOVE
NAYETAYE VISUAL CUSTOMS

LOVE
ARTSY SOUL

SWEETS TO THE SWEET
ARTSY SOUL
Light of the sun
ARTSY SOUL
ALL YOU NEED IS LOVE
NAYETAYE VISUAL CUSTOMS
LOVE
ARTSY SOUL
SWEETS TO THE SWEET
TRIBAL COUTURE "KAMALI"
A handpainted necklace accessory capture of a little girl ritual ready in an ceremonial celebration given in her tribe (Hamer).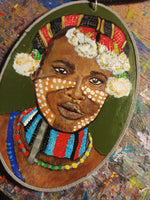 THE VISIONARIES
VISIONARY LA'EBONY
The First VISIONARY sent to me across the pond...with her vivid and wild ideals about perhaps doing something funky and unique to her earrings to show her personality. She absolutely loves big hair and wanted a few pair to represent just that. I obliged the invite and thus the manifesting of THE VISUALANTE. I am forever grateful for her 💕💕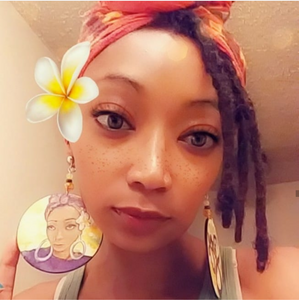 VISIONARY STORMY
My day one visionary
Wearing ARTSY SOUL "STORMY"
She was sent to me from the west cost
We never would imagined a sisterhood built on a match of ambition. Not only a journey creatively but through self love.
She continues to inspire me and for her I am thankful ❤️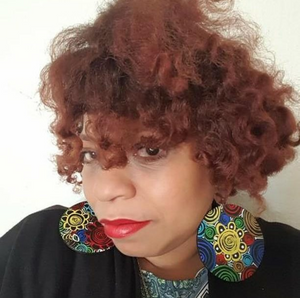 VISIONARY TIFFANY
ARTSY SOUL "ECLECTIC SOUL"
Called to this QUEEN in expression to her just as colorful spirit.💕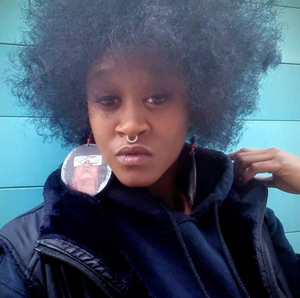 VISIONARY VICTORIOUS
ARTSY SOUL "SKY HIGH"
Inspired by a wonderful sister that has inspired us to reach beyond our dreams💕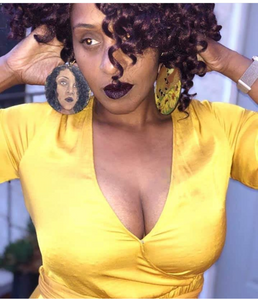 VISIONARY LATANYA
ARTSY SOUL CUSTOMS
"MASTERPIECE"
A special request from a Beautiful sister whom show us that beauty inside shines out💕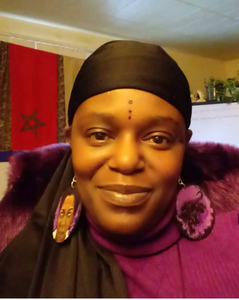 VISIONARY SHAREE
ARTSY SOUL CUSTOMS
"AFENI'S BLUES"
Inspired by a wonderful earth giver and a nurture for the youth as a reminder of our tenacity from then and now💕
VISIONARY LOBEJUNKEE
ARTSY SOUL
"ROSES"
Inspired by the wonderful
Georgia Muldrow
Was called to the spirit of a Beautiful Ear Art enthusiast. Continuously spreading the message of unique ear art among trending tastemakers💕
Testimonials
"She invites conversation and appreciation for wearable ear art"

Lovely packaging

Loving the experience!!!

VISIONARY -MK
What is that beautiful fragrance?

VISIONARY - L.E.
Fast and Professional

Very beautiful work!!

VISIONARY -S.N.
SHOP RULES

Your future purchase from the ARTSY SOUL COLLECTION© Is a walking piece of art. To be sure of the care and quality here are a few things you may need to know..
All payments can be made through my Paypal account @nayetayeeveryday@gmail.com Once payment is made please allow 3 weeks for completing and 3 to 5 buisness days for receiving your adornments ☄ All pieces are Handpainted with acrylic paints and sealed to protect the art. All posts and other materials are nickel free and hypoallergenic ☄ I also do re-adjustments if ever snagged or desire a shorter length. If any other questions please do not hesitate to call me @1-734 548- 2801. And again queen Welcome to the experience ☄☄

Naye Taye
The visualante